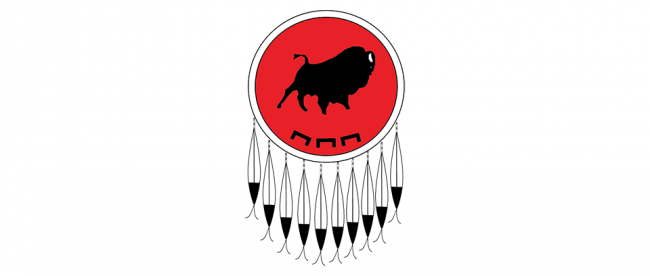 Edited by Jared Wolf Child
Piikani Housing Authority
PHA currently has five employees who work full time and are looking for casual workers. PHA encourages all members to submit their resumes for casual work.
Employees include:
Director: Dale Murphy oversees the day-to-day projects and works within PHA.
Administrative Assistant: Justice Wadsworth oversees the day-to-day projects and works within all HIIY, finances, and administrative work.
Receptionist: Isabelle Bastien – answers the daily phone calls and assists with filling and payments.
Maintenance Workers: Jonathan Bastien and Colemen Daniels- assisting with emergency calls, minor repairs and assessments
Maintenance would like to remind everyone that maintenance will not get on a roof in the rain, snow or high winds.
They are currently waiting on funding from the government to finalize the current homes that were allocated to individuals and were hoping to start this month. All future Housing and Renovation applications are currently on hold until further notice; members are welcome to keep their applications updated by continuing to fill them out.
The cost shares program is in full effect as of April 1; If services need electrical, plumbing or contract work. Homeowners will are required to pay 50% of the services. If payments are not received, the benefits will not return to the home. Members will are asked about their current financial situation.
Renewal agreements, rent payments or payment arrangements must be made this month (June) to avoid eviction. If you have not scheduled an appointment to see the director, please do so immediately. PHA also has an emergency line and is available 24 hours a day; in the case of an emergency, members can call 1-587-788-0719
Piikani Labor Market Information Survey
As of March 31, The LMI Team has collected 929 surveys.
The goal is to survey all members living on and off the nation aged 15 and older. The more we survey, the more accurate our information is.
Ideally, this database we are building with the information collected will be the "go-to" for many purposes.
This database holds the information of our skilled and educated individuals that we can reach out to when employment and training opportunities arise. It also possesses valuable information such as who our knowledge keepers, our language speakers, and who we may go to for cultural and traditional information, making each individual of the Piikani Nation valuable to us. Anyone can obtain aggregate data, such as population on and off the reserve. You can find the Elders categorized by resource: storytellers, language, history, etc.
We want to survey you to learn your employment interests, training needs, any ideas you may have toward future planning of our Nation, and any challenges an individual may have. The end goal of community collaboration between all Nation departments and services is to empower our people by providing each individual with the resources, knowledge and confidence to be happy, healthy, prosperous and readily employable.
In just a few months of collecting surveys, the team has met some amazing and talented individuals and had great conversations. LMI team appreciates everyone who has taken the time to do our survey and looks forward to having many more meetings and discussions. Piikani is full of incredibly educated, skilled and talented individuals; let's get it out there! Community members can complete a survey by contacting any one of our teammates.
LMI Team: Jaycee Four Horns, Brady Davis, Shawna Bastien, Mia Scott, Madison Scott-Yellowhorn, and Leilani McDougall-Survey Coordinator & Database manager
Piikani Foodbank- "Making Piikani Great One Soul at a Time"
PFB attended a three-day Food Banks Alberta conference in Olds, AB. Being new to the Food Bank World, it was crucial to be part of the conference and present on behalf of the Piikani Foodbank.
Interfaith Foodbank in Lethbridge assists with items for the food sharing program; they put aside a lot of good food items for Piikani. Calgary Foodbank will focus on easy, heat-and-go items for the day bags. The day bag service is part of the harm reduction program developed for the vulnerable population. Piikani Foodbank is the first to offer this service.
The 'Meal in Need' Program will be starting this month in partnership with Social Development and Aakom-Kiyii Health Services. The program will help feed the vulnerable population a hot meal once a week. Piikani Foodbank asks any departments that would like to assist with this program. The "Meal in Need" program would be an excellent way for Piikani's departments to give back to the community.
With summer approaching, a request was made to meet with Piikani Departments to develop a summer program to assist with feeding the families and children. The goal would be to have departments utilize the food bank, cost-share, and fundraise to purchase dairy, fruits and vegetables for hampers and day bags.
Piikani Foodbank has signed with Foodbanks Canada's 'After the Bell Program' program. After the Bell is an 8-week program for kids during the summer months and provides food bags for children and youth, Piikani will receive 40 kits a week. Items will include games, toys, activity books, and things to help keep the kids busy and learning during the summer. Social Development will be contributing to these bags.
Piikani Foodbank is working on obtaining donation baskets to be put in Piikani departments for non-perishable food items and a monetary donation jar set up.
The Foodbank Kitchen will be open soon for rental; it is separate from the gym rental.
Please follow and like us: